E-Commerce
Vivid, colourful, fair produced – Blutsgeschwister sets an example
Responsible and durable fashion for strong women who are their own role models
Blutsgeschwister was founded in Stuttgart on a sunny day in March 2001 by a small circle of visionaries, and free spirits. Forever since those days then Blutsgeschwister has been following their mission: creating a distinctive brand of fashion for potential soulmates and enchant the fashion world with 'German Schick' and fantastic storytelling. Meanwhile, the label's headquarters moved from Stuttgart to Berlin-Kreuzberg, where the brand continues to be developed with a lot of tailoring, creativity and love.

Clear the stage for extraordinary fashion
In addition to the flagship stores, the online store is Blutsgeschwisters most important sales channel. In 2015, the entire online store was moved to the Alpin enterprise platform to push business development and internationalization. As part of this, Blutsgeschwister also wanted a new, fresh design that would give their feminine fashion an appropriate stage.
For this, PANDA developed component-based designs which, with a simple yet detail-loving look, let the playful and colourful visual world of Blutsgeschwister shine even brighter.


Design & Front-end development all from one source
In close cooperation with Alpin, PANDA also creates the front-end templates, which serve the back-end service provider as a framework for the implementation of the shop system. Particular attention is always paid to the mobile use of the BGS shop - with success: already in the first month after the relaunch, a 50% increase in sales was achieved for orders with mobile devices alone.
This trend continues in further project duration. The platform will be extended with new features and continuously improved in terms of design and UX.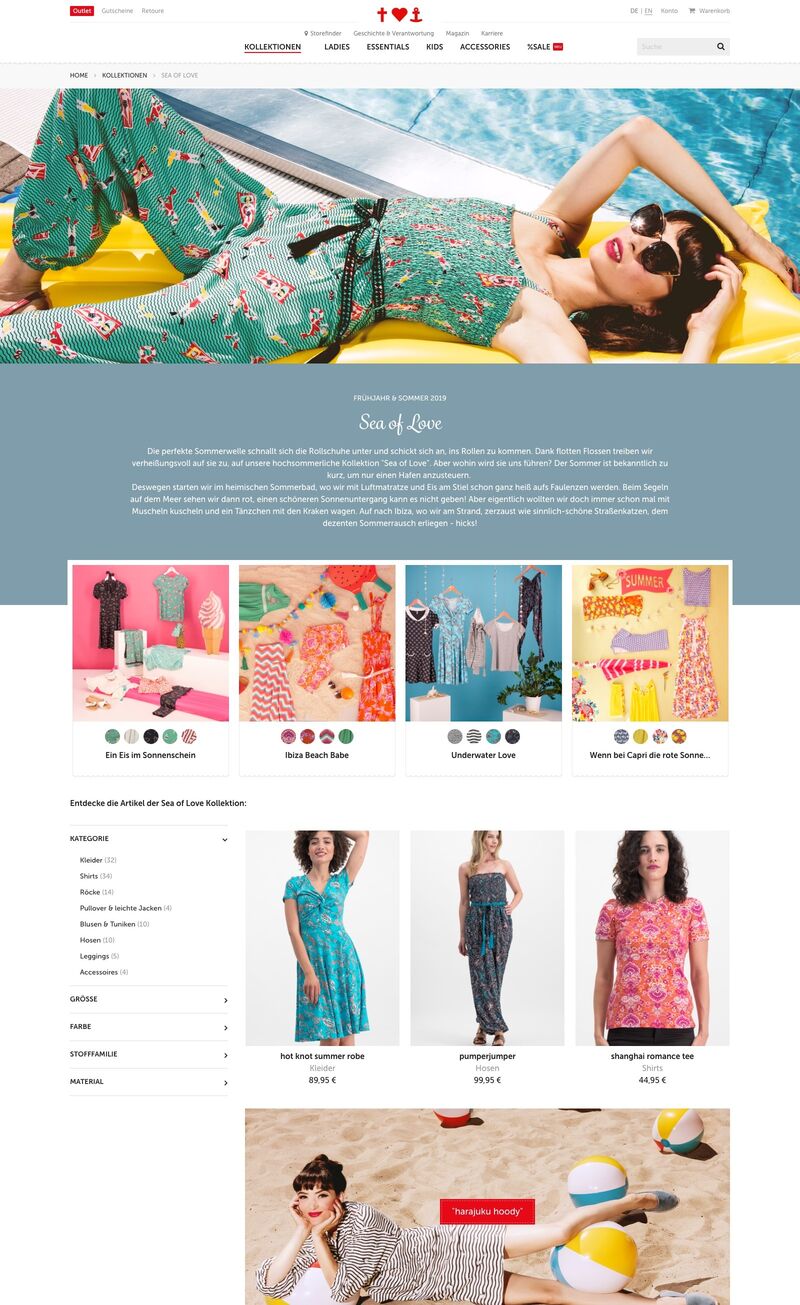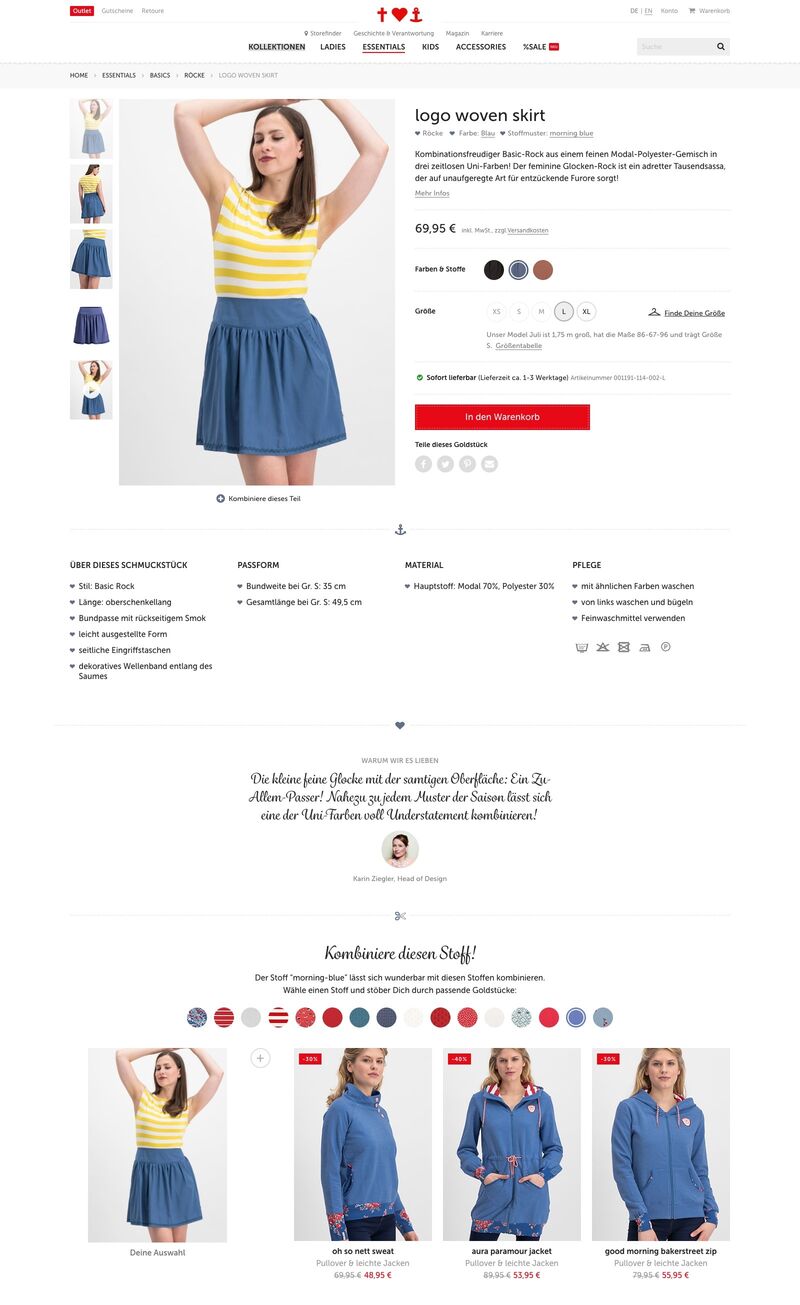 "We do not follow trends but create our own, inspired by time travel, carefree worlds. This makes our products timeless - just favorite pieces for a long time."
Karin Ziegler, Founder
The Blutsgeschwister collections are different. They quote traditions and uniquely combine them with modern urbanity. Each part bears an original name and tells its own story. The artful cuts are hugging, the eye-catching colour and fabric designs exclusively made by Blutsgeschwister and the processing is just like the customers: demanding. With special ideas, patterns, colours and stories Blutsgeschwister would like to always conjure up a smile on your lips and inspire you for a long time.


Technologies & tools we used in this project: Git, Foundation, Gulp, SASS
Customer: Blutsgeschwister
Tasks: Concept, UI/UX, Frontend, Templating
In good cooperation with:
Alpin