Corporate Website
How does your brand sound?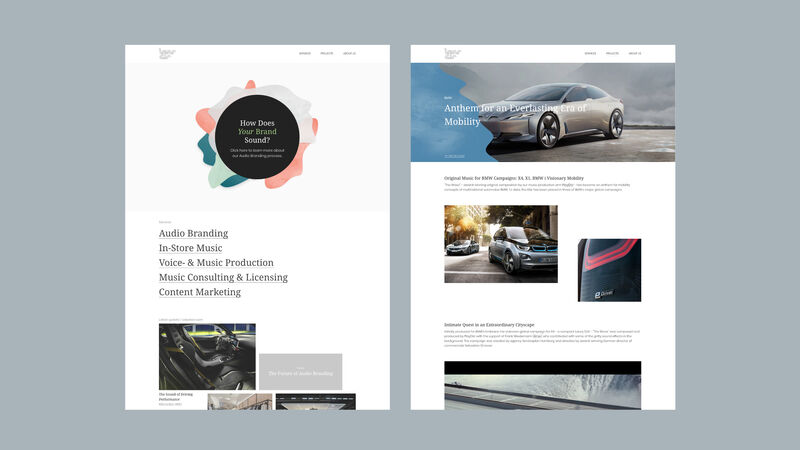 The mission of the german audio branding agency HearDis!: helping companies with authentic and customized audio branding solutions to create the optimal corporate sound, make the brands audibly distinctive and memorable. The question is not only "What do I look like?" but also "How do I sound?".

"Audio branding is an essential part of successful marketing. If you understand how your brand works, you can predict its sound with an algorithm."
To reflect the range of services and the way of working in a simple way we helped HearDis! realising a comprehensive relaunch of their corporate website. It should provide an insight into the still relatively unknown and complex topic of corporate music as simple as possible.

To do that, we created an interactive explanatory module that visualizes the relationships and work steps involved in the development of audio branding profiles. In combination with details on services and realized projects, the visitor gets a good sense of the potential and function of corporate sound.

Technical background
The foundation for a structured content management experience is our favourite content management system: Craft CMS.
Technical specificities
The aforementioned interactive module was implemented using the GreenSock GSAP animation library in a fully responsive way. It is timeline-based and can thus be played back forwards and backwards.

Further mentions: Git, Twig and Coffee Script
Customer: HearDis!
Tasks: Concept, Art Direction, Design, Frontend, Backend